Dear Art and Nature Lover,
in the world of Thomas Frenken Gallery, mixing fine art photography and pure nature is my vehicle to letting You be You in your deepest desires! I am dedicated to promoting "Places Of Inspiration" and "Strong Visual Connections" while making art affordable and fair for everyone.
I believe that art photography can make people happy. I believe that a quality product and great customer support are the only options. And I believe that photographed feelings brings you to your inner peace.
We keep the service, the website and the entire process from end to end green. That's a promise!
100% Carbon Neutral Art Prints
The Print Process
Not only are we careful about the quality of the reproduction in our artworks, we are equally careful about the impact they will have on the environment. 
Our professional print partner, theprintspace, are certified Carbon Neutral. As they produce your order, the carbon emissions that cannot be avoided are offset using The Gold Standard, recommended by Greenpeace. 
This includes delivery, which is shipped from either their London (GB) or Düsseldorf (GER) studios.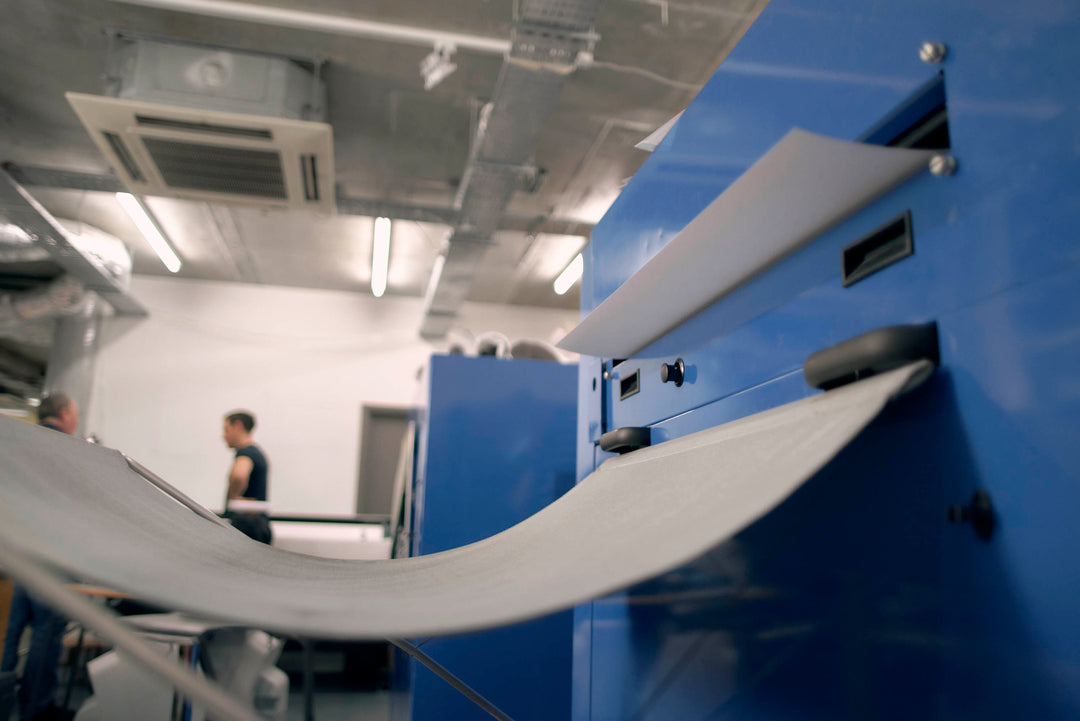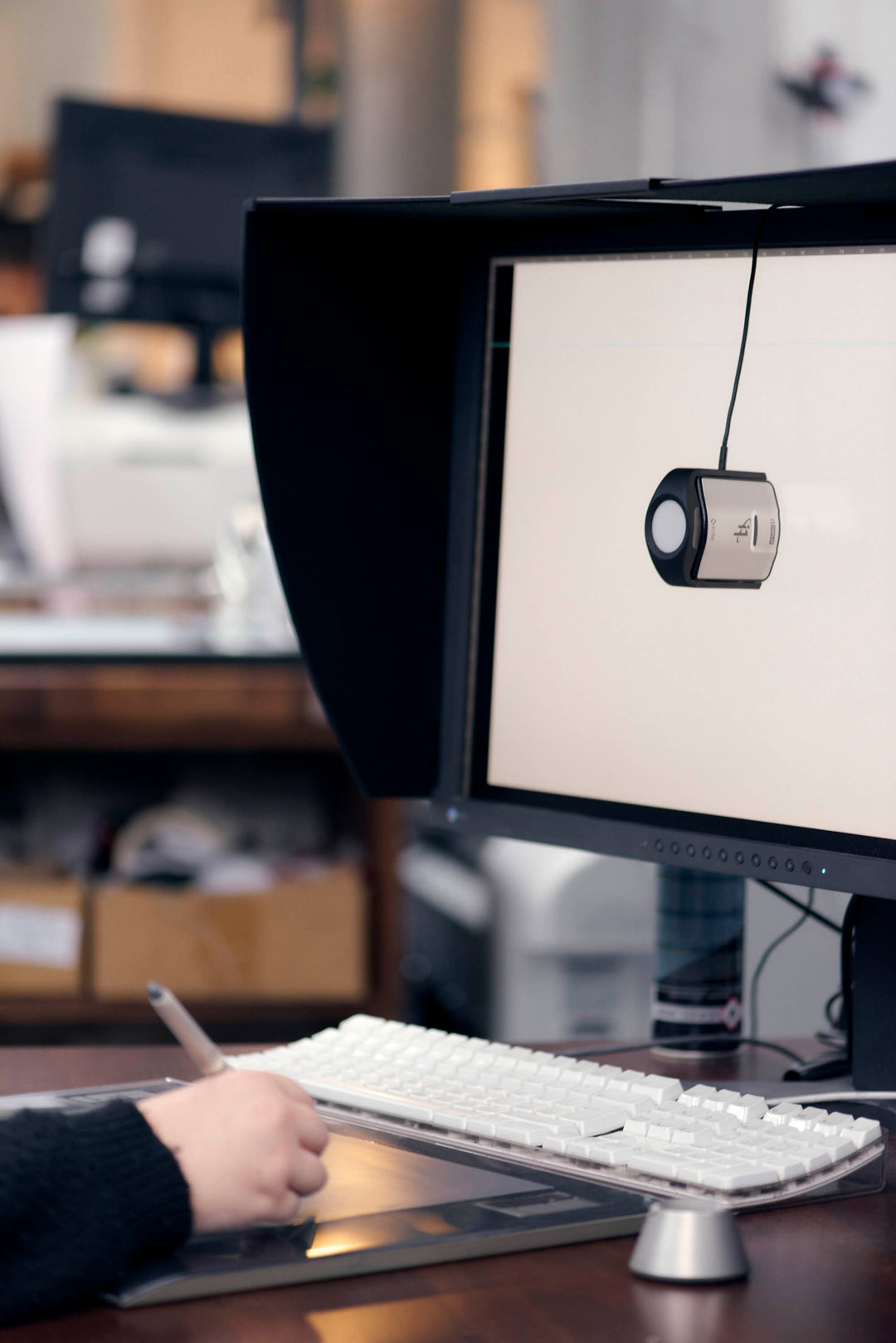 Sustainable Materials
The pollution of the world's seas by plastic is well known. Therefore, the materials we use to produce your orders have been carefully selected. In this way, we ensure a reduction of the impact on the environment whilst still ensuring your orders get to you in perfect condition.
🌳 Sustainably sourced Inkjet papers

🌳 Recyclable packaging envelopes

🌳 Recyclable cardboard stiffeners

🌳 Paper tape made from 100% recycled fibres

🌳 Biodegradable bubble wrap

🌳 100% recycled polypropylene corner protectors

🌳 Recyclable bio-polyethylene frame protection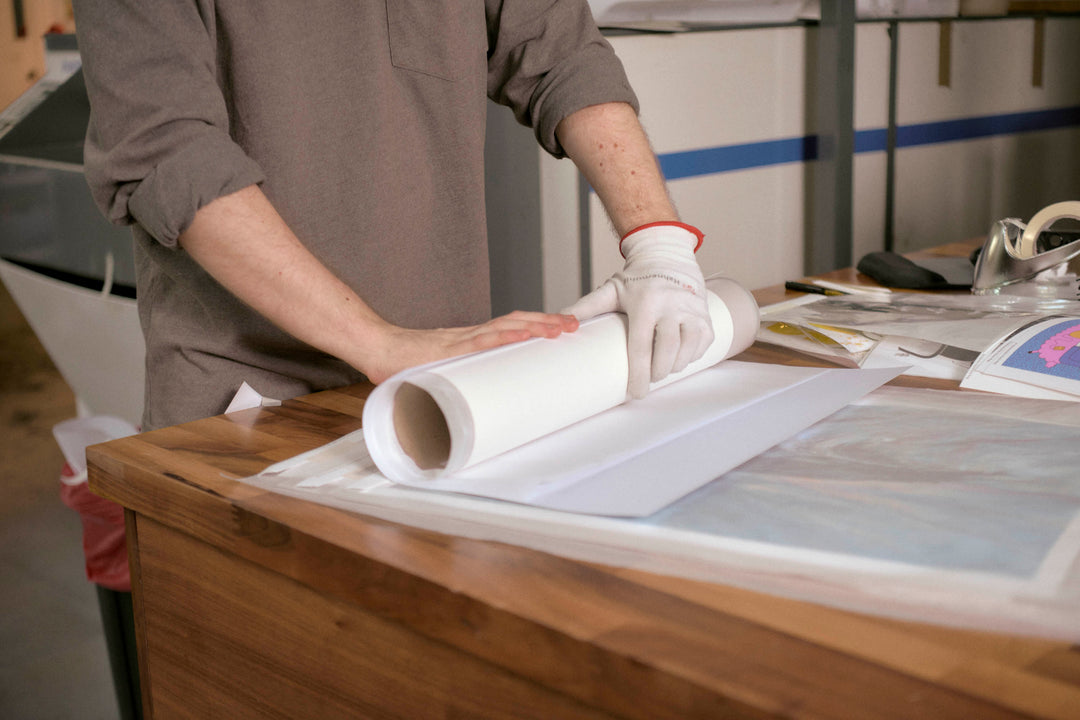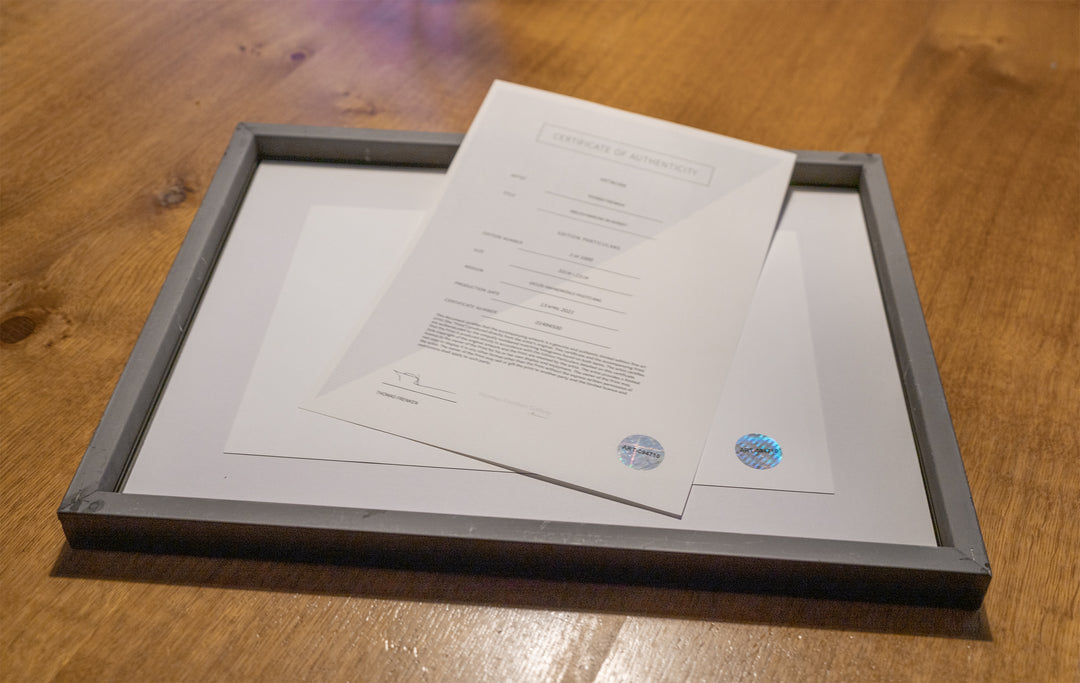 All Prints From "Land and Sea." [Limited Edition]